Breeding an American Bully may look easy, but a potential breeder has to make the right choice in choosing a Types of Bully breed. Breeding a Bully is not for people who are indifferent, careless or even clueless on how to breed a Bully.
What is the Best American Bully Bloodline?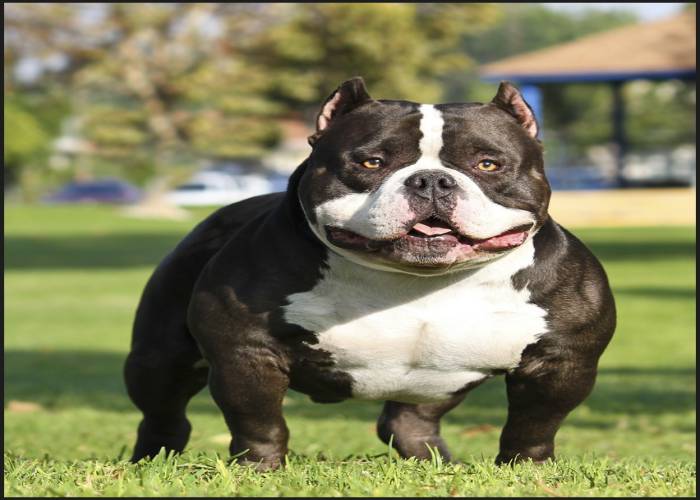 First, a would-be breeder has to choose a Bully from any of the famous Bully Bloodlines that sells quality Bully dogs and pups. Some of the most well-known Bully bloodlines are Watchdog, Razor's Edge, Royal, Gotty (or Gotti), Ganghis Kon, Remyline, Gaff, Monster G, Greyline, Kingpin, and Mikeland. These are a few names that have some high-quality American Bully Bloodline for breeders seeking to breed Bullies. Some of them have studs that have won lots of titles in various Bully dog shows.
When breeding a Bully, it is best not to stick to one certain American Bully bloodlines to the get the look that a Bully breeder wants. It is best to use different bloodlines of Bullies to get the desired results as well as the know-how on how to get Bullies from different bloodlines together. For a quality Bully, it is best to get a dog from one of the famous American Bully Bloodlines.
Asking a Bully breeder with lots of experience can be helpful since they know how to work with the various Bully bloodlines as well as having the scientific knowledge background on Bully dog breeding. Some kennels,
however, have breeders who have little knowledge about the details of breeding. These breeders would just throw in two nice looking dogs and hope that it gives good results. The knowledge of how to breed a high-quality Bully dog is what separates the experienced breeder from the amateur breeder. One factor in breeding a Bully that a breeder has no control is luck, but still using two high-quality Bullies can help even the odds of getting a good dog. Sometimes a breeder can get lucky to get a quality dog when breeding one American Bully bloodline with another.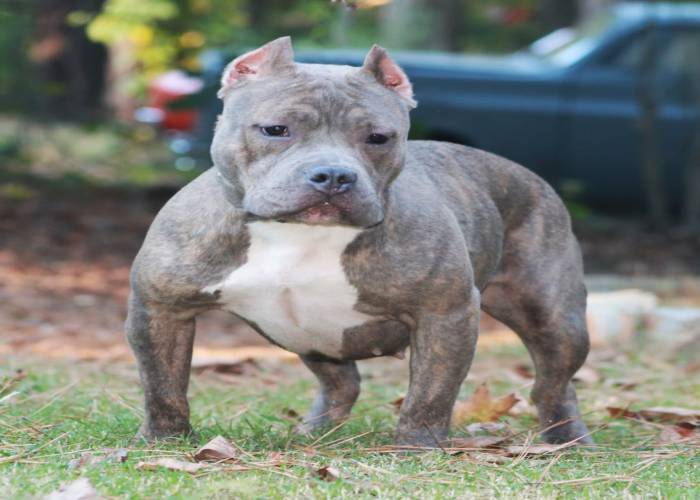 There are some questions to ask a breeder before buying one of his/her Bully pups. These questions are about the head size, chest width, overall weight, height of the dog, color, etc. However, a person must not forget to ask the most important question like the breeding goal for this American Bully bloodline, the traits that the pup will have, the importance of bloodlines for producing said trait, etc. It seems that the "Why?" questions when it comes to breeding Bullies are more important and relevant compared to the "What?" questions concerning the dog. Questions are very important regardless of "Why?" and "What?" about Bully breeding. A well-experienced breeder can answer all these questions leaving the questioner more or less satisfied.
Once a person gets a hang about the basics of the matter breeding, these can be fun and rewarding.
Related Post: 20 Popular Bully Dog  Breeds
Here is the Full List of Famous American Bully Bloodlines
Ablepaws
Blueking
Bullyson
Butthead
Camelot
Dagger
Dax
De la Cruz
Eddington
G-line
Gangis Kon
Gottiline
Greyline
Hurricane
Ironline
Iron Man
Kingpin
Mikeland
Monster G
Razor Edge
Remyline
Roughneck
Royal Blue Generations
Snooty
T N T
Watchdog
Whopper