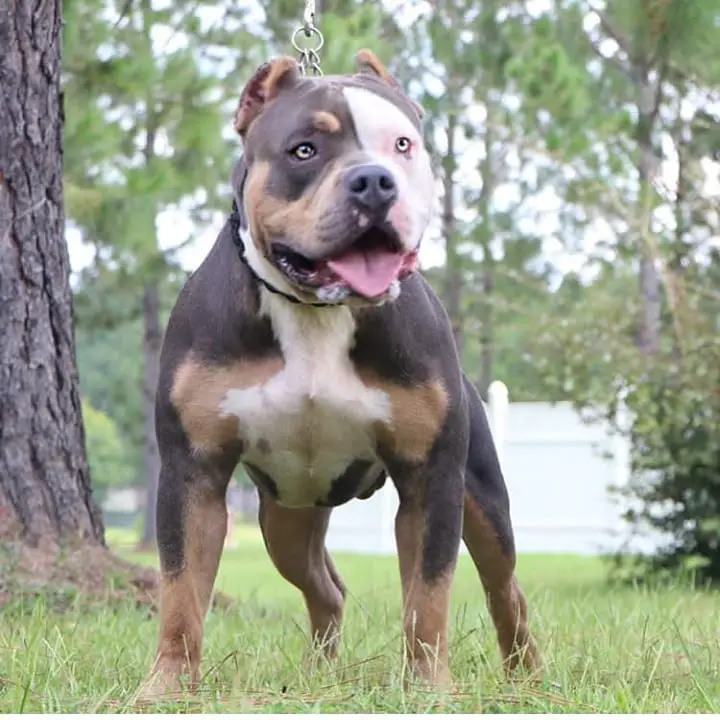 Do you want a Bully dog? Are you looking for Bully dog to be a pet or a breeding sire? Do you have any preference for a particular kind of breed? If so then we have different types of Bullies to show you. A Bully Dog is an excellent choice if you want one as a pet or as a breeding stud. The dog's friendly and sweet nature is a direct contrast to its harsh and aggressive looks is what endears it to a dog lover. There are 5 different styles of Bullies are recognized and registered by the American Bully Kennel Club or ABKC. Each type has its physical traits, but the overall the personality of the dog is friendly and protective regardless of style. Here is the list of the 5 different kinds of Bullies.
Classic Bully
Extreme Bully
Pocket Bully
Standard Bully
XL Bully
How Much Do American Bully Puppies Cost?
I recommended getting an American Bully puppy instead of a full-grown American Bully. Older dogs are difficult to train and have certain personal behaviors ingrained in their personality. Yes, re-training is possible for older dogs, but, unfortunately, the re-training can be difficult and time-consuming. Bully puppies, on the other hand, are easier to train and discipline.
Before buying a Bully, puppy try to inquire first is the puppy is a Standard, Classic, XL, Pocket or Extreme type of Bully. Just bear in mind that some kennels may not have a particular class of Bully. Be sure also to check if the Bully puppy is healthy.
Breeding kennels like Gottiline, Razor's Edge, Daxline, etc. breed and sell American Bully puppies. The selling of pups happens when they are at seven weeks or 10 weeks old. The price of the American Bully puppy depends on what bloodline it belong. Gottiline, Razor's Edge and Daxline puppies have a maximum price tag of $5000 to $2500 USD while the minimum is $1500 USD. This expensive price is due to the puppy's bloodline (Gottiline, Razor's Edge and Daxline are well-known and popular established bloodlines) and the purity of it breeds.
Lesser bloodlines and non-pure breed are easier on the wallet. The maximum selling price is $800 to $600 USD, and the minimum is $500 USD.
Just be careful of some puppies being sold as "pure-bred" when in fact they are the opposite. It is not a good move to spend a considerable amount of money for a puppy that clearly is not worth the massive price tag.
Now you know the types of Bullies you can choose. Regardless of what dog you get as a pet be sure to take good care of the dog and love it as a member of your family.