Getting a American Bully dog as a pet that is worth every penny, you spent just to buy it can be difficult at best. Naturally, money would be your first concern should you wish to get one as a pet. If you have the money, then the question is where you can get a very good high-quality dog?
There are a lot of kennels that you can choose from, and Bully Kennel Clubs like the American Bully Kennel Club, or A.B.K.C and United Kennel Club or U.K.B. have a list of registered Bully kennels that are of good reputation along with breed lists and dog show event lists. A potential buyer like you has to picky and discerning about the Bully dog. If money is no problem for you then your next concern is are these:
Breed and pedigree – It a kind of prestigious to own a Bully whose sire (on the male side mostly) are famous studs like Notorious Juan Gotti and Romeo of Gottiline, Remy (now deceased) of Remyline, Dax of Daxlines who is a Grand Champion, Short Shot of Razor's Edge line and G2 of Cali Kingpin line who are listed in the American Bully Kennel Club's lists. There are half-breeds or fake pedigree dogs there so going directly to the source is the best to get a genuine dog of the breed and pedigree that you want. Just be sure to refer to the lists of stud or pups that can be found most Bully Kennel Club sites.
Temperament and personality – A Bully is a gentle, loving, happy, stable dog in spite of its gruff and tough looking appearance. While it is a very good family pet and companion it is not aggressive though it will fight only if provoked, detecting threats to their families or defending its owner and family's property. If a dog does not possess all of these, then the chances are good that it is not a Bully of has serious temperament and personality issues. Only bloodlines whose kennels are duly registered in the American Bully Kennel Club's list are sure to be the genuine article.
Physical health – The impressive muscular, athletic build that Bully possesses should have the agility and strength to match it. Additionally, it is very playful and is capable of doing various tasks. The dog also has a high tolerance for pain. If the said dog has a handicap (subtle or otherwise), is incapable of doing the things mentioned above, and has a disease, then the dog is not worth your time and money. All if not most kennels that are in a Bully Kennel Club's list of certified, reputable kennels also ensure that their dogs are taken good care physically.
Below are some of the Bully bloodlines and their kennels that have a solid and certified reputation for producing the best quality dogs in America:
United Kennel Club, Gottiline
This kennel is famed for its Gottiline Bullies and Notorious Juan Gotty who is the foundation sire of Gottiline. Founded by Richard Bajaras the bloodline is well sought by buyers from countries outside the US like Canada, Japan, Philippines, and China.  Juan Gotty who is now considered as the greatest dog in the Bully style movement's history has sired more than 700 dogs, and Juan himself is definitely recommended by the American Bully Kennel Club due to his quality as sire and stud.
Remy Kennel Club (RKC)
Remyline was founded when its creator and owner Fabian Chichester bought the Bully Remy Martin in 2003 at a price of $500.00 along with a normal treadmill. He bought a female Bully named Bella and began to start to his kennel named Lowjack though today it is known as Remyline kennels. Though the founding sire Remy is now deceased he has sired many dogs. His bloodline has many different strands and one can Remy stamp on some of the dogs Remy sired or is a part of his bloodline.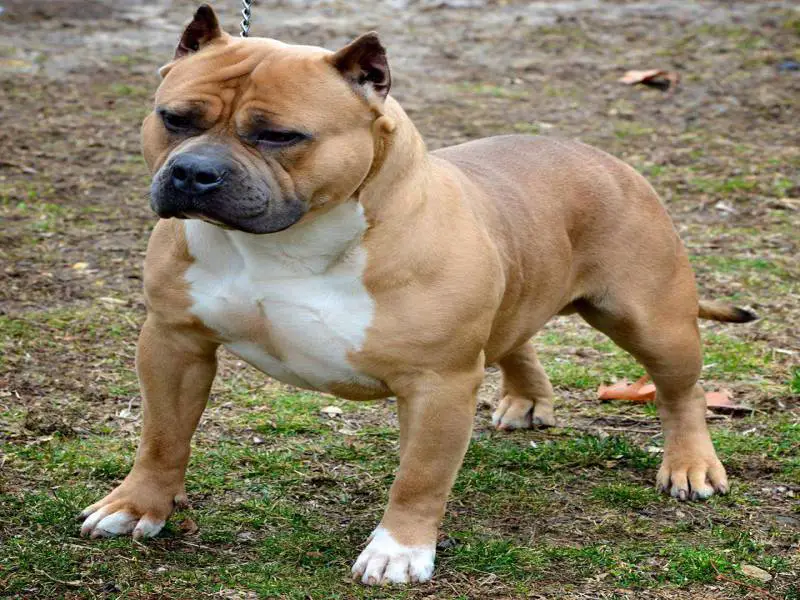 American Bully Kennel Club, Daxline
Another member of the American Bully Kennel Club that has attained a worldwide recognition regarding Bully breeding that DaxLine American Bullies Kennels whose Bullies are bought by other countries. Located in Southern California, the kennel is the home to Daxline's sire Dax who is Grand Champion who is considered the ideal type of pocket American Bully. Dax is a great stud who produces very good quality Bullies. Ed Shepherd is the owner of Dax.
As Ed Shepherd would say: "If you want the best, come to the source!" He is referring to his Bully line, but the sentiment is true. If you want to spend your money on buying the best kind of Bully going to the source is a good idea. Those mentioned above are not the only kennels in town. The A.B.K.C has a list of other kennels that has some very good Bullies if you want other varieties of dogs.