In the United States today there is growing popularity in owning the dog breed known as the American Bully and because of said popularity there many kennels that breeds and sells top-quality American Bullies that every person and/or family can enjoy as dog companion pet. There many American Bully kennels whose names are more or less synonymous with top-quality Bully breeding and one of these kennels is Razor's Edge Pitbulls home to the American Bully Razor's Edge bloodline. Razor's Edge has some of the best Bully studs like "Pretty Boy Floyd" who is an American Bully Kennel Club (or ABKC) champion, Hammer Bammer who is an XL tri-color Pitbull Bully and Elite Caleb the Bully with the thickest bone seen in a Bully to name a few. All of them belong to a top-quality pedigree. Now for a little history about the Razor's Edge Bully bloodline.
How the American Bully Razor's Edge Bloodline Started?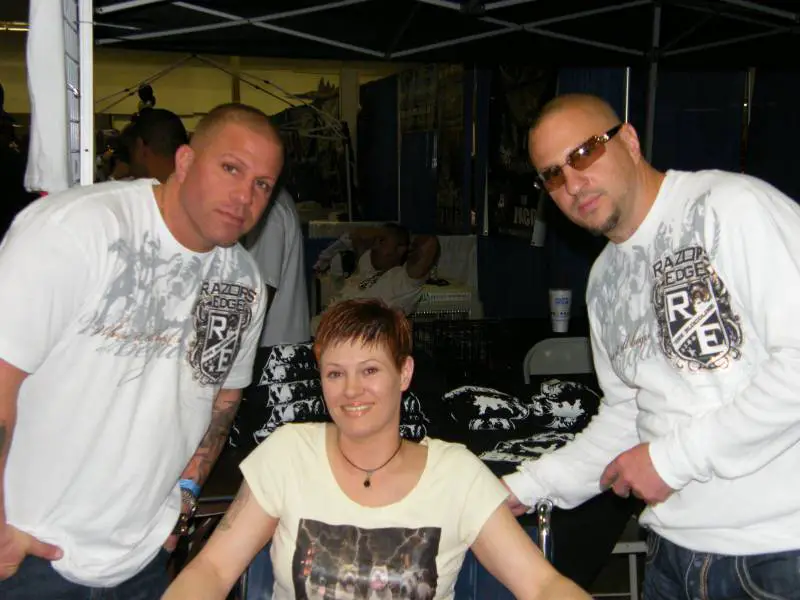 The founders of Razor's Edge Pitbulls kennel were Dave Wilson and his friend Carlos Barksdale who started in MD and DC. Both Carlos Barksdale and Dave Wilson initially started breeding game dogs (at this time the American Bully Razor's Edge bloodline did not exist) and reading every material they could find to breed good quality game dogs. Then the two of them hooked up in DC with George Williams and bought a dog named "Diablo" from Wildside Kennels. During this time Razor's Edge Pitbull Kennel began adding more size to their dogs. At this point, PG County began banning dog Pits and Dave Wilson who was lucky enough to land a manager's job for VA Pet Store and decided to move to VA. It would be here at VA that Dave would reside as Razor's Edge kennel (which later produce the American Bully Razor's Edge bloodline) while working as a professional dog trainer along with his job as a manager. When Dave met Ron Smith who would come aboard it was this time that he took the Pitbulls of Razor's edge to the next level. With Ron who knows many AKC and UKC breeders, Dave began looking for a suitable dog to breed according to the build he wants. In Kimmar Kennels he found the build he was looking for as well as learning important things about genetics and breeding Bullies. The stage was set for the bloodline known as American Bully Razor's Edge bloodline. By breeding various combinations of bloodlines and dogs Dave eventually got a large boned, short blocky muzzled, large-headed, shorter back and wide chest style for his dogs. These said physical traits would be the signature traits of the American Bully Razor's Edge bloodline.
Bully Dog Traits Of The American Bully Razor's Edge Bloodline
The large boned, short blocky muzzled, large head and shorter back, as well as wide chest traits of Bullies belonging to the Razor's Edge bloodline, are the physical style of Razor's Edge kennel. In spite of their bloodline Razor's Edge Bullies are still American Bullies. Here are some American Bully traits to look for: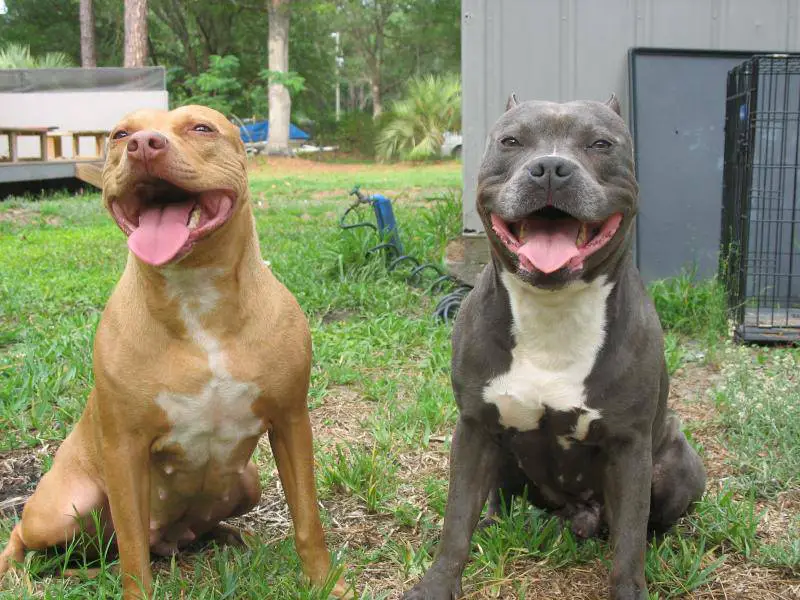 Physical Traits
Body of the Bully has a short, close, glossy coat that is stiff to the touch and the colors as well the patterns of the coat are of any kind. The coat is easy to groom due to its shortness and the shedding of the coat is quite minimal. Head is a medium length with a deep and broad skull that has cheek muscles that are very pronounced (Razor's Edge Bullies, however, have short blocky muzzled, large head) with cropped or uncropped ears. Eyes and nose can be of any color though albinism in the eyes does not exist. Possess strong shoulder blades that are wide and sloping as well being muscular. The chest is deep and broad (with Razor's Edge Bullies the chest is also wide) with the ribs being close to each other. Exercises are a must for the dog in order to relieve its physical and mental energy. Its tolerance for physical injury is very great to the point that it ignores it and because of it a regular checkup to the veterinarian is required since the Bully won't show signs of said injuries.
Temperamental Traits 
Like any other kind of Bully, it should be an ideal companion dog. A Bully is a family pet that is affectionate, good-natured, loyal, outgoing and amusing. Very social kind of dog and has a very tolerant nature when dealing with children and strangers. Not an aggressive dog in spite of its looks, but it should be versatile, strong and agile. It is also very eager to please its owner and family.
Bullies belonging to the bloodline of the American Bully Razor's Edge kennel are the high-quality family dogs that every Bully lover is looking for. The dog is indeed worth the price that a person must pay to own such a lovable animal. Treated with love the Bully is sure to return the favor to its owner and its family.