Breeding Pitbulls to improve one or several of its natural traits goes way back for at least two centuries. But recently Pitbull breeders focus on further improving the dog's quality, and Razor Edge Pit Bulls is one of those breeders.
There is a growing popularity of owning an American Bully in the US today. Because of this phenomenon, many kennels and breeders bred as well as sell American Bullies. These dog breeds are excellent companion pets for a person or a family.
Currently, there are several kennels (along with their dog's bloodline) that are synonymous with high-quality canine breeding. One of these kennels is Razor Edge Pit bulls whose standards of quality in their Pit Bulls are well deserved.
How Razor Edge Pitbulls First Started Out?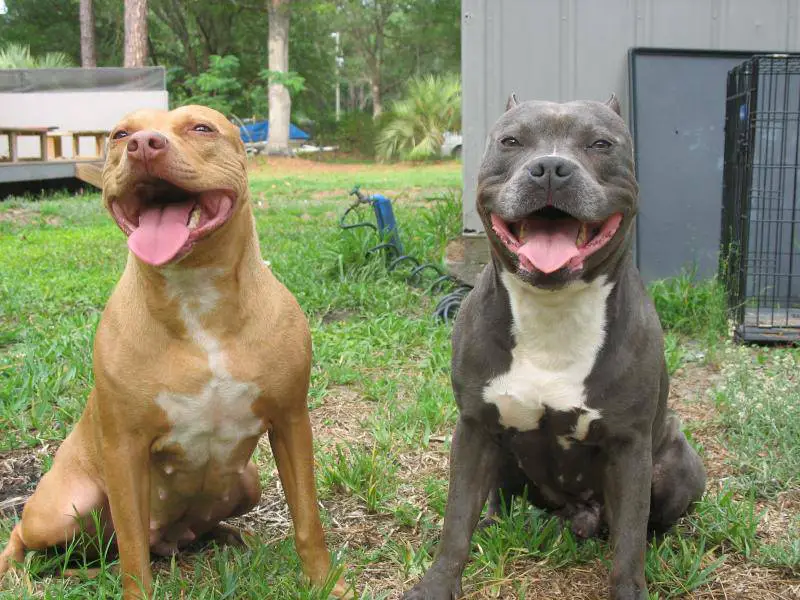 During the 1980s, two guys named Dave Wilson, and Carlos Barksdale got an idea to breed dogs. Initially, they intended to produce game dogs and set about getting any material or info about the subject. For starters, the Dave and Carlos bought from George William's Wildside Kennels a Pitbull dog named "Diablo." When dog Pits were being banned by the county of PG Dave would have been finished were it not for a sudden job offer. A pet store in VA offered him a manager's job, and Dave took the offered position as well as move to VA. It would be in the state of VA that Razor Edge Pit Bulls Kennels would emerge.
The Appearance And Temperament Of Razor Edge Pitbulls
Pitbulls belonging to the bloodline of Razor's Edge Kennels are American Bully dogs. However, Dave Wilson has bred the dog to have a distinct physical look.
Physical traits
Razor's Edge dogs have a large head with a short blocky muzzle. The dog also has large bones for its body with a broad chest and a short back. The short and close coat of the dog feels stiff when touch, yet it has a glossy look.
Colors as wells as patterns of the skin varies from dog to dog. Grooming the coat is easy, and shedding is minimal
The head is medium length size, and the skull is broad as well as deep. Ears are either cropped or not. Both eyes and nose can be of any color.
Daily exercises are recommended since it can relieve the dog's physical and mental stress. Razor Edge Pit bulls tolerance for pain is very high for an American Bully and this, in turn, allows it to do some hard exercises. However, it is recommended that you should get your dog a regular since it won't show any signs of unseen injuries.
Temperamental traits
The temperament of Razor Edge Pitbulls is what makes them ideal pets for a person of families. The affectionate, loyalty, funny and good-natured personality of the dog endears it to most humans. Socially friendly and highly tolerant to kids belies the aggressive nature of the Pitbull in spite of its tough looks. Finally, it is a dog that seeks ways to please its family or owner eagerly.
How Much Do Razor Edge Pitbulls Puppies Cost?
Due to the high quality of the Pitbull dogs, the highest priced pup goes up to $3000 while others are at $2500 and $2000. The lowest priced dog is at $1500.
It is expensive, but due to Razor Edge Pitbulls Kennels breeding of American Bullies with high-quality standards the price worth the pup you are getting.
The fact if someone is selling you a dog that belongs to Razor Edge bloodline for a low price it is a shady deal. The pup is either a fake or a half-breed. Some fake or half-breed pups are being sold as Razor Edge at an exorbitant price that does not reflect their quality.  That said it safer and more dependable to buy at Razor Edge Kennels personally.
Dave Wilson of Razor Edge Pit Bulls Kennels will continue to breed these dogs in the future to breed and developed American Bullies that of sound quality as well as to be an ideal pet for any dog lover. The breed's bloodline is a very recent development. But hopefully, it will continue for a long time and will provide dog lovers with an American Bully dog that they can give their love and affection.
Watch This Video About Razor Edge Pit Bull