Low fat dog diets is one of the best choices that pet parents can follow. Like humans, your fur babies can also grow overweight and experience different health conditions. Feeding them food that contains less fat can help them recover from various diseases, boost recovery and maintain a healthy weight. More so, the best low fat dog foods are proven to help lower the risk of illnesses in our canine buddies. 
Thus, if you care about your dog's happiness and health, it is best to avoid spoiling them with too many treats and fatty human foods. Low-fat food for dogs is widely available in the market to address the growing demand for it. It is rich in vitamins and nutrients to improve dogs' well-being while keeping their weight at a healthy range. 
Various types of pet food are considered to be low in fat content. So, if you are looking for the best low-fat dog food, here is an extensive list to help you choose and decide which will work best for you and your pet.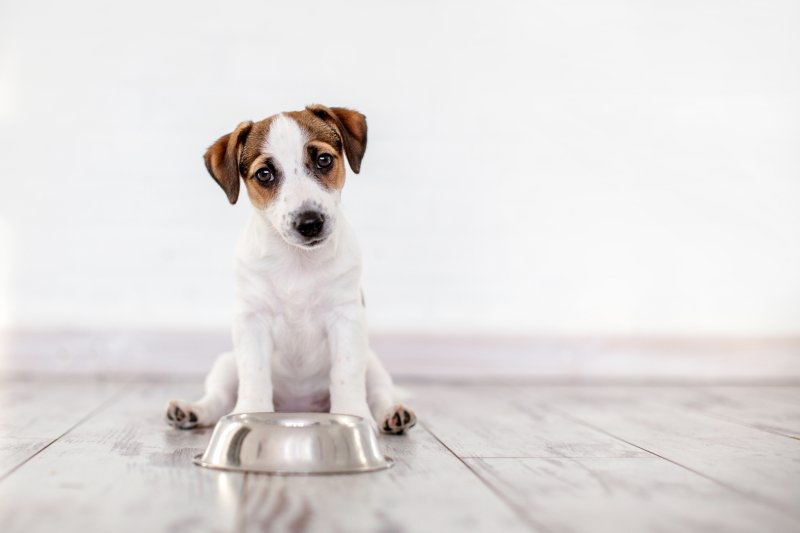 Our Top Picks For Best Low Fat Dog Food
Last update on 2023-10-01 / Affiliate links / Images from Amazon Product Advertising API
1. The Honest Kitchen Human Grade Dehydrated Grain-Free Dog Food
Last update on 2023-10-01 / Affiliate links / Images from Amazon Product Advertising API
The Honest Kitchen is one of the leading low-fat dog food choices for many pet parents because of its features. First, it is uniquely freeze-dried and dehydrated using bits and pieces of natural whole-foods. Secondly, it is a superb choice in reducing fat intake as it only has 8.5 percent fat in the formula. Apart from these, it also contains a high percentage of protein at 35 per cent, and it comes from white fish. So, the company was able to keep the formula high in protein and low in fat – which is mostly from omega fatty acids. Lastly, it contains lots of leafy green vegetables, fruits and grain-free. For most pet parents, this is one of the better choices for low-fat foods for canines in the market today.
2. Natural Balance Fat Dogs Low Calorie Dry Dog Food
Last update on 2023-10-01 / Affiliate links / Images from Amazon Product Advertising API
This fat dog formula from the Natural Balance made overweight adult pets. It is a low-calorie dry food for dogs nutritionally balanced with special proteins. More so, its high protein and fiber content help keep your pooches feeling full and satisfied, so they beg less, and you give in less too! It promotes healthy weight in dogs without scaling back on the delicious taste that they love. In essence, it is a superb choice for pet parents when it comes to toning down your fluffy fur buddy. 
3. Royal Canin Veterinary Diet Canine Gastro Intestinal Low Fat Canned Dog Food
Last update on 2023-10-01 / Affiliate links / Images from Amazon Product Advertising API
A lot of pet parents has plenty of good things to say about the Royal Canin Veterinary Gastro Low Fat Wet Canine Food. It is one of the leading wet dog feeds available in the market today. Primarily, pet owners are raving about the complex mix of proteins, minerals, nutrients and vitamins. This recipe is specially formulated for dogs suffering from gastrointestinal conditions like pancreatitis and diarrhea. Additionally, it contains real meat, omega 3 and omega 6 fatty acids to help your pet recover and be perfectly healthy once again. Thus, if you are looking for something to feed your sick pooch, this is the right choice for you.
4. Wellness Core Natural Grain Free Dry Dog Food
Last update on 2023-10-01 / Affiliate links / Images from Amazon Product Advertising API
One of the most highly-recommended low-fat dog feeds in the market today is this Natural Grain-Free Dry Dog Food from Wellness Core. It has 30 per cent less fat content compared with the conventional dry feeds. Likewise, it is a high protein low-fat food that helps your pooches strengthen their bones and muscles. Moreover, pet parents needing low-fat diets for their dogs will find this product to be the perfect choice for their case. Wellness Core uses real turkey and chicken for the protein. Additionally, it is also grain-free; thus, it is suitable for pets with sensitive stomachs and allergies. So if you want to give low-fat natural feeds for your pooches, this is one of the finest choices. 
5. Blue Buffalo Life Protection Formula Natural Dry Dog Food for Adult Dogs
Last update on 2023-10-01 / Affiliate links / Images from Amazon Product Advertising API
The Blue Buffalo Life Protection Formula has a unique recipe for adult dogs ailing from digestive issues and pancreatitis. Primarily, it has nutrients, vitamins, minerals, and essential proteins. Secondly, it contains real chicken as its source of protein which is very important for muscle and bone reinforcement. Likewise, it also has plenty of fruits and vegetables to provide your pooch with the energy and healing from digestive problems. But while it is not precisely a fat-free doggie food, pet owners will be happy to know that this product has very low levels of fat. Your pet will not gain any more weight, and it will lessen the stress in his digestion. Overall, Blue Buffalo Life Protection is an excellent choice for adult dogs with digestive concerns.
6. Eagle Pack Natural Dry Dog Food Pork, Chicken & Fish
Last update on 2023-10-01 / Affiliate links / Images from Amazon Product Advertising API
Eagle Pack Natural Dry Dog Food is a popular option for many pet parents when it comes to giving quality and healthy food at an affordable price. The company's low-fat food for dog variety is full of essential minerals, proteins and vitamins. For instance, it contains chicken, fish and meat, omega 3 and omega 6 fatty acids. Moreover, it also contains Yukka Schidiger and good intestinal bacteria that reduce the risk of gastrointestinal problems. Despite its budget price point, it is an outstanding product that will keep your dog healthy inside and out. In essence, your pooches feel energized and fuller with this food without gaining any extra weight!
7. Nulo Adult Weight Management Cod Grain-Free Dry Food
Last update on 2023-10-01 / Affiliate links / Images from Amazon Product Advertising API
8. Purina Pro Plan Weight Management Adult Dry Dog Food
Last update on 2023-10-01 / Affiliate links / Images from Amazon Product Advertising API
The Purina Pro Weight Management Adult Dog Food is made, especially for keeping your pooch healthy and happy. Primarily, it contains high-quality chicken meant to provide outstanding nutritional needs. More so, it is a mix of kibble and tender meat pieces for exciting texture and savory, full flavors. Similarly, it contains 25 per cent less fat than other Purina recipes, so your dog gets a premium weight management support. Also, it contains prebiotic fibers for better digestive health as well as complete and balanced nutrition. Therefore, most pet parents find this pet food to be one of their top choices for a low-fat high fiber pet food.
9. Weruva Grain-Free Natural Dry Dog Food for All Life Stages
Last update on 2023-10-01 / Affiliate links / Images from Amazon Product Advertising API
Weruva us a favorite Family-Owned and Operated Company that develops high-quality food product for your pooches. Similar to their other recipes, the Caloric Harmony Dry Dog Food is free from grains and potatoes. It contains boneless meats; thus, it is high in protein but low in carbs. Likewise, it is GMO-free and contains no artificial flavors or preservatives. With this product, you are giving your pooches top nutrition from Protein sources. More so, the company has curated other essential ingredients to provide probiotics and promote healthy digestion. For instance, it contains venison and salmon as well as pumpkin to give a great tasting meal even for the pickiest eaters. Therefore, if you want a product that's clean, simple and grain-free for your pooch's weight loss journey, this is the best product for you. 
10. Hill's Science Diet Dry Dog Food, Adult, Perfect Weight for Weight Management, Chicken Recipe
Last update on 2023-10-01 / Affiliate links / Images from Amazon Product Advertising API
Putting your pooch on a strict low-calorie diet can be challenging for you and your dog as well. Thus, Hill's Science has formulated a delicious and breakthrough weight management diet for your adult pets. For instance, it contains lean protein sources for muscle maintenance and all-natural ingredients to help your dog achieve the right weight in just 10 weeks. More so, the company has spent decades in perfecting a great tasting meal with all the proper nutrition and formula to keep your pooch healthy and happy with each meal. And lastly, with every purchase of Hill's Science Diet dry dog food, you are also helping feed homeless pets at shelters. 
11. IAMS for Vitality Light in Fat Adult Dog Food
Last update on 2023-10-02 / Affiliate links / Images from Amazon Product Advertising API
IAMS is a well-known dog food brand that promotes the seven signs of healthy vitality. Their dog foods are formulated to support healthy skin and coat, strong muscles, healthy digestion, healthy heart, healthy teeth, strong immune system and healthy digestion. The company has more than 70 years of experience in developing high-quality dog food, thus they are highly recommended by veterinarians and dog owners. This IAMS for Vitality Light in Fat adult dog food recipe is guaranteed to be wheat-free and contains no fillers. It includes an antioxidant blend formula with Vitamin E and well measured mineral levels. Apart from keeping your dog's fat level at the minimum, this formula will also promote better health in most aspects like the skin, teeth, muscles, digestion, bones and immune system.
Low Fat Dog Foods FAQS and Buying Guide
Dog parents may find it challenging to cut down on feeding their chunky furballs. One way that pet parents do spoil their dog is to give them food and treats. However, weight gain in our canine companion can lead to serious medical conditions. If your pooch is getting chunkier or is diagnosed with other health issues, you need to stick to low-fat dog food choices, and even low fat treats. We came up with the usual concerns that pet parents raise when it comes to choosing these types of diet and food for their pets.
What Are The Different Types of Low Fat Dog Foods
There are so many types of pet foods. Their specific aisle overflows with various kinds, formulations, and ingredients. Even when you look at the low-fat section, there will still be a confusing mix of the kinds available for you. We have selected the few dog food types that are made low-fat to comply with your pet's health requirements.
When you compare senior pet foods, you will realize how different they are from adult and puppy foods. Though they may still benefit from wet and dry foods, some seniors canines may prefer softer foods due to their oral health issues. Additionally, senior foods have lower calorie-content that the usual adult food. It is made for their age bracket so that they can maintain a healthy weight despite being less active. Moreso, senior food formula have lesser amounts of protein as they are no longer as active as adult dogs. Therefore, these dog food type may also contain glucosamine and chondroitin as these helpful nutrients will help your dogs have better joint and bone health. 
Presently, grain-free low-fat dog food is one of the most popular types of food for senior pets as well as those who need weight management. These types of foods are free from any kinds of grains such as soy, corn, and wheat. Grains are considered as allergens in dogs, and even those without allergies can take benefit in having grain-free food. Likewise, they are formulated to be low in fat and easier to digest.
In recent years, more pet parents have resorted to organic types of dog foods. It is due to their concern over harmful chemicals and controversial feeds for animals. Organic foods for dogs are free from pesticides, antibiotics, hormones, and other toxic contaminants. Additionally, pet parents will see variations of organic dog food from 100% organic to "Made with Organic" categories. You can also find low-fat and other types of limited nutrition types of organic food for dogs that will suit the needs of your canine companion.  
Limited-Ingredient Dog Food
Dogs with allergies will benefit from limited-ingredient foods as they contain very few ingredients only. It helps minimize the risks of allergic reactions to the ingredients. However, it is equally important to check the nutritional content of these dog food to ensure that they still provide complete and balanced nutrition. 
Other types of dog food which comes with low-fat varieties are wet, dry and canned foods. These types are prevalent and are usually given to adult dogs with early onset of obesity, pancreatitis and other health risks. Finally, it is always best to consult with your veterinarian if you intend to make changes with your pet's diet.
Things to Consider Before Buying Low Fat Foods for Dogs
Though it may sound relatively simple, buying low-fat foods for your dog is not as simple as picking one with the least amount of fat. Many factors need to be considered before buying low-fat foods from among the long list of products. Keep in mind that dogs nutritional needs are not tailor-made for all dog types or ages. Lastly, you need to find the perfect balance to ensure that you get the best weight management food product for your pet.
Regular food for adult dogs contains about 12% of fat. This percentage is excellent for healthy dogs, and it is a good component for pooches that are in the right weight range for its breed. On the other hand, many dogs are tipping the scales and weighing more than they are supposed to be, so they need food that has less fat. Consequently, you will find low-fat dog food having about 9-10% of fat. However, you need to check with your vet if you intend to make any dietary changes, especially if your pet is still a puppy or pregnant. 
Another consideration for pet parents is that low-fat dog foods are also low in protein content. A healthy dose of protein should always be present in your pooch's diet. Therefore, you have to find substitute resources of protein to ensure that your pet developed lean muscles. 
One major factor of weight-control dog food is digestibility. If you intend to manage your pooch's calories, you need food that is easier to digest. Those with high amounts of fiber and low-carb diets are amongst the easiest to break down. Moreso, avoid bu-products in your pet food as they are harder to digest.
Like what is said earlier, the right balance is vital when choosing low-fat dog food. There must be a proper blend to ensure that your pooch will be healthy bodied and recover from any health issues. Additionally, reducing fat in your dog's diet will make them rely more on other nutrients. Thus, it is best to ensure that fiber, protein and other healthy fats are not compromised.
The fiber content in dog food is very controversial when it comes to low-fat diets. Depending on their circumstances, fiber requirements for your pooches may vary widely. On the other hand, pets suffering from pancreatitis need a low-fat and low-fiber diet. Moderate amounts of fiber is suited for fat dogs that do not suffer from pancreatitis. Therefore, make sure to consult with your vet on your pooch's fiber needs to ensure that it goes according to their current health requirement.
Dogs who are on a low-fat diet must stay away from foods with artificial additives like preservatives and flavorings. These ingredients can be harmful to their overall health and can even cause canine carcinoma. Thus, make sure to go for a dog food that has no artificial additives. 
How Many Percentage of Fats Dog Need?
Pet owners sometimes find it confusing whether to give low-fat, low protein food for their canine babies. For instance, your dog's dietary requirements depend primarily on your end goal. If your pet has become a chunky fur ball and you are looking to reduce some weight, then you should go for lower fat content. Also, make sure to engage your pet in exercise while giving them low-fat foods to help burn out those extra fats that they keep. In essence, around 10 – 15% of fat is a good range for healthier dogs. 
The Best Diet And Food for Dogs with Pancreatitis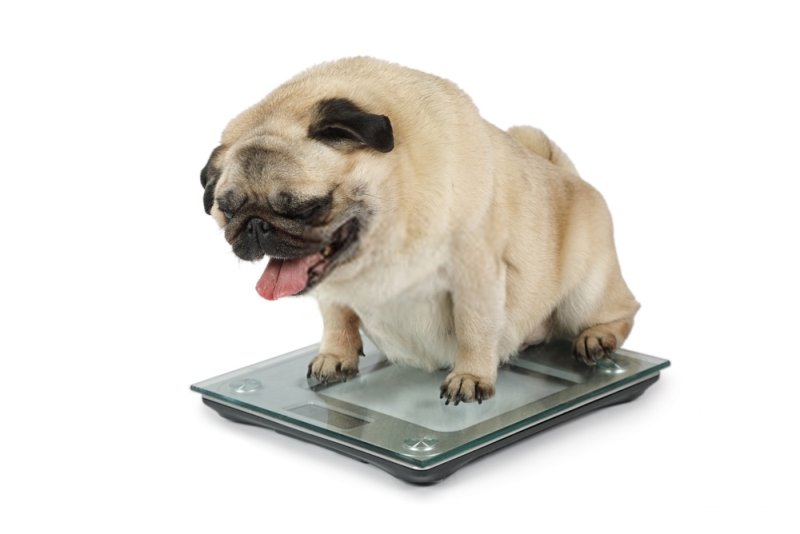 Dog pancreatitis can happen mainly because of this diet problems. Fats in their food is one of the leading causes of this health problem. Pets that given fatty foods are at risk of developing hyperlipidemia. Consequently, it can lead to increased pancreatic juice secretion and obesity. 
Canines suffering from digestive issue made develop painful symptoms, and it is best to let the professionals handle severe situations. Disease management can take around 3 to 15 days, depending on the severity of the case. Fasting and liquid diet may be implemented until your pet recovers. Keep in mind, though, that this health condition in dogs needs long-term management. Pet parents need to execute better dietary plans which involves a permanent low-fat diet with more carbohydrates.
For canine pancreatitis, pet parents can give easy to digest meals. Therefore, it is also recommended to create homemade low-fat dog food containing rice, low-fat beef, egg whites, boiled chicken, cooked vegetables, barley and yogurt.  
Why Some Dogs Need a Low Fat Diet?
Pets placed in a low-fat diet is mostly due to a medical condition that they have. They may need to stay away from fat or lose some of it to ensure that they live a healthy and long life. Fat in pet food is not that bad for your pooch. Most of the foods you get for pets in the market have good fats like omega fatty acids. However, some pooches develop medical issues that require them to consume lesser amounts of fat. Some of these reasons are:
Having a Sensitive Stomach
Some fur babies develop a condition where they cannot stand specific types of food. If your pet has a sensitive stomach, they tend to make a mess. One of the ways to deal with and manage your pet's sensitivity is to ensure that you choose foods with reduced fat content. While fat may be good for a pet's diet, some pooches' stomach finds it hard to break it down. Thus, having a lot of fat in their diet will only distress your pet and make them sick.   
This health condition happens because of the inflammation of your dog's pancreas. This organ is the one that helps break down food, and once it is irritated, your pet's digestive tract will also get affected. In case your pets develop this condition, they will not be able to digest fats, resort to vomiting and lose their appetite. Additionally, they may display fever, stomach pains, diarrhea, and lethargy. Some breeds are more at risk of this type of disease.
This medical condition is not grave as long as you manage it well. Having said that, not all cases are mild as there are also severe cases of pancreatitis, leading to serious complications. If your pet has this condition, it is best to provide low-fat dog food to allow their pancreas to recover and rest. 
Pet parents love to spoil and feed their dogs. You are always holding out treats and enjoy the experience of them having a gastronomic delight. Unfortunately, giving too many treats or having importunate amounts of doggie food can cause canine obesity.  
Pets who are overweight may start experiencing several problems like joint pains, pancreatitis, and obesity. Moreover, if your pet is not losing weight fast, you should opt for low-fat dog food. These types of food may not make them lose weight, but they will no longer gain more weight. Finally, you can help your pet manage their weight by encouraging them to move constantly and exercise.  
Low-fat dog foods are a blessing in terms of treating gastrointestinal diseases and in providing weight loss support for your beloved pets. We want them to be healthy and happy so that we can enjoy their company longer. Also, there are many weight management foods available in the market, and it can be confusing to decide which will be the right choice. We highly-recommend Wellness Core Natural Grain Free for its balanced formula. Additionally, the Eagle Pack Natural is also a superb choice if you want something that's pocket-friendly and high-quality ingredients at the same time.
Dogs are like humans; they are also prone to health problems. Thus, it is our responsibility as pet parents to ensure that we give them the right nutrition and care for them the best way we can. Therefore, we have prepared this list of the highly-recommended low-fat foods for your canine best buddies.
Last update on 2023-10-02 / Affiliate links / Images from Amazon Product Advertising API